My Vision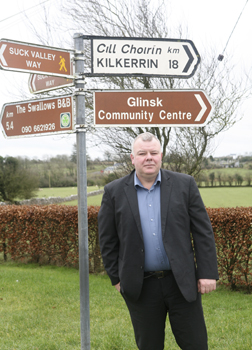 If you elect me in the forthcoming election I will work throughout the Constituency to empower local activists and community development groups because I believe it is by working together at "Grass Roots" level we can create a new, more prosperous future for ourselves and our children.
It is time to stop the tide of decline that is sweeping the countryside. The rural way of life and our rural towns and villages must have a secure future. We need to question policy makers who cannot see beyond the Pale. We need to hold the Government, our MEPs and EU leadership to account.
We are being stripped of our Heritage, Traditions and Rights to such an extent that our very survival is under threat.
Together we can build a new future, Together we can succeed!
"Ní neart go cur le chéile"
Vote Michael Fitzmaurice!