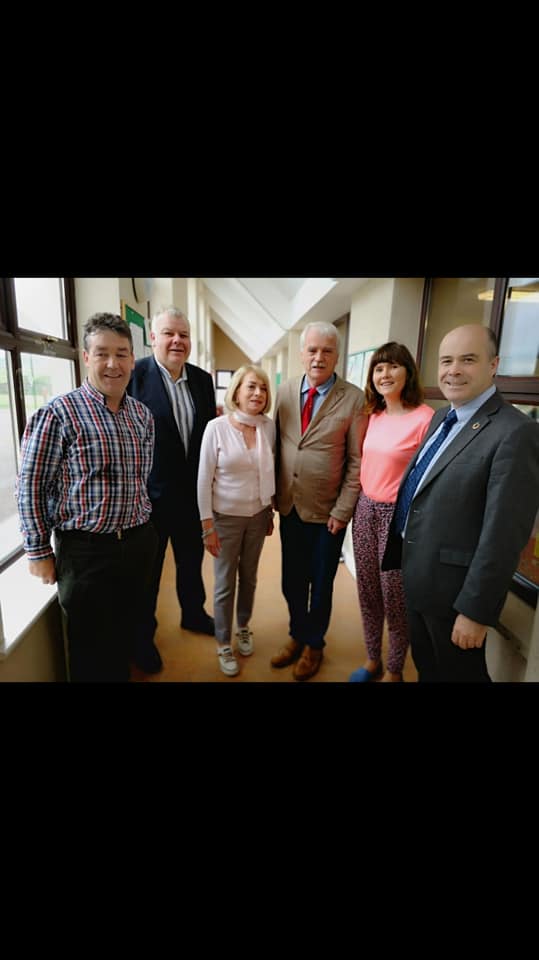 Minister of State at the Department of Health with special responsibility for Disability Issues, Finian McGrath, recently visited the Sunshine Class in Creggs National School on the request of Roscommon-Galway TD Michael Fitzmaurice.
The Sunshine Class is a special needs facility for children with severe to profound learning needs. The class provides an interactive and integrated setting to maximise the learning potential of every single child.
Taking place on Monday, the 24th of June, the minister of state visited Creggs to see the wonderful work undertaken in the school for students with special educational needs and varying abilities.
Speaking after the event, Fitzmaurice said: "This was a wonderful opportunity for the minister to see the extraordinary work that goes on in Creggs NS in the Sunshine Class.
"The minister was afforded the opportunity to speak with students, staff, parents and indeed those from the wider community who support the initiative.
"Projects, such as the Sunshine Class, which place such significance on integration have an immeasurable positive impact on children's lives.
"I wish to thank Minister McGrath for meeting myself and my constituency colleagues in Creggs to see the fantastic work being carried out on the ground.
"Having spoken to the school's teachers and students about their hopes for the future of the Sunshine Class and the school in general, I am calling on Minister McGrath to fully support Creggs NS in any future projects in whatever way he can.
"The importance of funding programmes and supports for people with severe to profound learning needs once they turn 18 years of age was also underlined to the minister during the course of the visit."
Concluding, Deputy Fitzmaurice commended the staff and parents from Creggs NS for hosting the minister of state along with the extended party of guests.
Michael Fitzmaurice – 0861914565