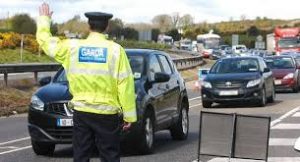 An immediate and thorough investigation must be carried out into the revelations this week that Gardai manipulated breath testing figures and also that thousands of road traffic convictions will have to be set aside because of a systems failure.
This is a further blow to public confidence in the Garda Siochana following all the recent scandals and an immediate investigation must be carried now and those responsible for these serious errors must be brought to book. The public deserve transparency on this matter. This situation is going to cost the taxpayer betrween six and ten millions Euro and maybe even more if there are cases taken againt the Government by motorists whose insurance has gone up in price as a result of road traffic convictions that have been struck out.
We know that the problems extend to all regions nationwide but altering these very important figures is surely a sackable offence and the people responsible must be identified and dealt with. The scale of the errors revealled thois week are very serious with over 14,500 people were penalised by the courts when they never should have recieved a summons in the first place and the Gardai now say that they recorded one million breath tests more than they carried out. Everyone knows there can be problems with statistics but this needs to be properly investigated. I am calling on the Garda Commissioner and Minister Fitzgerald to make an immediate statement on the matter and an investigation should be announced without delay.